Paradies
Regular price
€20,00
Sale price
€35,00
Tax included.
Shipping
calculated at checkout.
The new photobook by BENHAMMER. This time it's back to colour! Filled with analogue photography from a Contax G2, a T2 and a Canon AE-1, it's off on a photographic journey to paradise. This volume was also successfully funded via crowdfunding and was released on 1 December 2020. You can conveniently order it home here.
1. Edition
1000 copies
Format
200 x 265 mm
Paper
Soporset Premium Offset
Number of pages
ca. 133
Cover
300g/m2
Content
120g/m2
Photo lab
Mein Film Lab
The playlist to the book:
---
Share this Product
---
More from this collection
Customer Reviews
12/12/2020
Doreen

Germany
Wie melancholisch ist wohl das Paradies?
Mit dem 3. Band habe ich mir die Triologie vervollständigt und habe es nicht bereut. Weniger depressiv und melancholisch sollte es sein. Ich war gespannt. Und dann beim ersten durchblättern verspürte ich aber genau das. Es berührte mich sehr. Ich empfand es sehr melancholisch, aber nicht depressiv... hoffnungsvoll eher und irgendwie wirkt Ben verändert... reifer? Erwachsener? Ich weiß es nicht genau, anders eben aber gut. Was mich definitiv auch im 3. Band überzeugt, ist die deutlich spürbare Authentizität sowohl was den Inhalt angeht auch die Gestaltung des Buches. Ben eben, weil man immer das Gefühl hat, ihn ein Stück mehr kennenzulernen. Ich danke dir für diese Einblicke und sage chears und liebe Grüße
12/18/2020
Chips & Champagner
Vielen Dank für die lieben Worte und schön, dass Dir Paradies so gut gefällt!
Begeisterung
Bin rundum begeistert und tauche tief in die Emotionen des Autors ein um beseelt und inspiriert wieder aufzutauchen. Vielen lieben Dank Ben dafür !
02/05/2022
Ralf K.

Germany
Analoge liebe
Paradies ist ein Bildband, der Analogen liebe. Ohne großen Schnick Schnack. Aufschlagen und jede Bild Wirkenlassen.
09/17/2021
Jan

Germany
Volle Punktzahl für ein grandioses Werk
Ben schafft es durch seine wundervolle Bildsprache und die verknüpfenden Elemente, wie z.B. Songzitate oder das generelle Layout, den Betrachter in eine ganz besondere Stimmung zu versetzen. Ich bin eingetaucht und habe dieses Buch Seite für Seite sehr genossen. Wie schon bei den anderen Büchern lässt sich nur noch sagen – grandiose Arbeit! Danke Ben!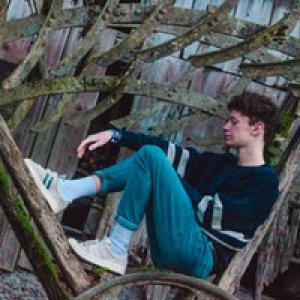 KS
09/16/2021
Kilian S.

Germany
Irgendwie habe ich mir das mit dem Paradies anders vorgestellt..
Dieses wunderschön kuratierte Buch zeichnet für mich ein neues Bild vom Paradies. Die Bilder, Zitate und die generelle Gestaltung geben mir ein paradiesisches Gefühl. Nicht Honig und Milch aus der Quelle sondern ein Bild von Leben, Erfahrungen und Gefühlen. Genau das ist für mich das Paradies und das habe ich mit diesem Buch ein Stück mehr verstanden.